Sochi Casino and Resort in collaboration with the Poker Club Management is holding the Million Nation Event (MNE) of Partypoker at Sochi in Russia.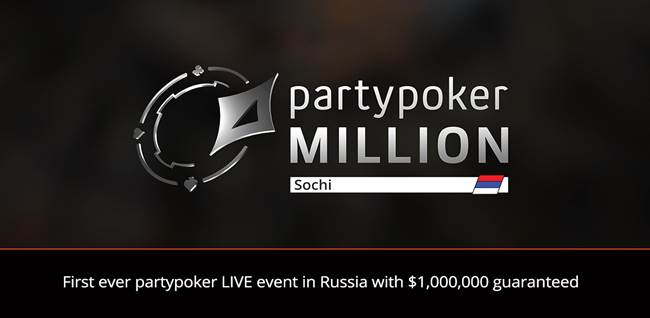 This is the first MNE of Partypoker and it is going to take place in Russia. Partypoker has made all types of announcement with regards to the same.
Like the Partypoker launched its tours last week, the LIVE and LIVE National, the casino announced that it will open its door to the public on 20 January 2017.
The Million National of Partypoker that will take place in Sochi will have a buy-in of $1,100 buy-in. It will offer $1 million prize pool and Partypoker has given the guarantee for it. It will offer $200,000 prize amount to the player who stood in the first place.
If combined both live and online elements, then schedule for the same will go this way. Out of five opening days, the first two will take place online. It will take place on Partypoker online platform on 12 March 19 March 2017 respectively. Three opening days of last will take place at the resort and casino of Sochi. The event will take place on 24 March, 25 March and 26 March respectively.
Players that will survive in the day's event for both online and inland will move to the next round. The players will compete in Million National tournament hosted by Partypoker on 27 March and 28 March respectively. The tournament will remain in contention until, the winner of the event gets declared.
Both Sochi Resort and Casino and Partypoker are happy for hosting the first Partypoker Million National.
Speaking about the event, Partypoker group head Tom Waters said "Our players and team of Partypoker is really excited about hosting Million National event for the first time and that too in Russia. It is a truly an exciting opportunity for all of us".